Four of Pentacles Tarot Card Meanings
Four of Pentacles Keywords
Four of Pentacles Description
A woman is maintaining the result of what they have worked for, namely wine that is fermented and carefully kept for the long term.
This is a symbol of managing natural resources and the nature of activities towards finance or savings.
The four pentacles symbolize four barrels of wine being fermented.
NOTE: The Tarot card meaning description is based on the Rider Waite cards.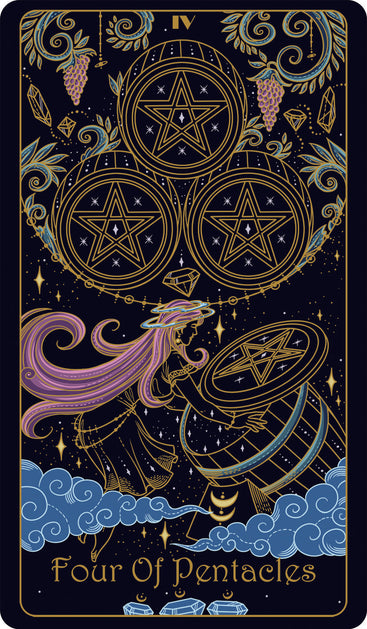 Tridevia Tarot Deck is designed with
156 beautifully crafted positive affirmations in our guidebook
, uniquely aligned to both upright and reversed meanings of each card, to not only guide your readings but also help you manifest your dreams and awaken the divine Goddess within you.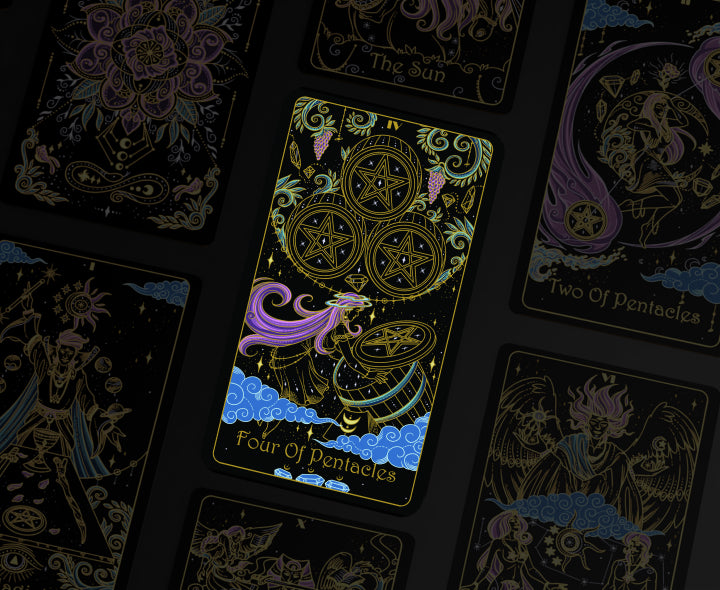 Upright Four of Pentacles Meaning
It's a good time for investments and business development. You are stable, powerful and abundant and it's time to enjoy this moment but not be too clingy with your possessions. You are seeking stability in all aspects of your life but that doesn't need to mean staying rigid. Be open to new views and be assured that your hard work and dedication will pay off.
Affirmation
I welcome the wealth into my life that comes as a result of my work and dedication.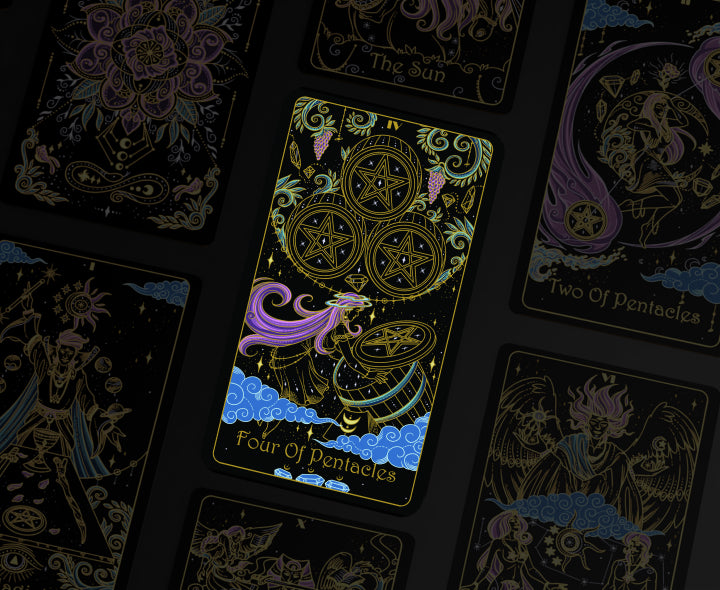 Reversed Four of Pentacles Meaning
You worry too much about the worst possible scenarios, especially regarding material things. This is a reminder to relax, share your blessings with others - while also staying careful not to overspend. Balance is the most important in all aspects of life, which includes money as well. Be careful but not to the extent that it turns into stinginess and greed.
Affirmation
I'm spending my money mindfully remembering to focus on the feeling of abundance in order to attract more of it into my life.