Six of Cups Tarot Card Meanings
Six of Cups Keywords
Six of Cups Description
The woman at the top of the card symbolizes maturity and high awareness, and the little girl at the bottom is a memory of her past self.
The water ripple in the middle of the card represents a reflection of the two different dimensions of the present and the past, and the water pouring signifies the gifts she has received.
NOTE: The Tarot card meaning description is based on the Rider Waite cards.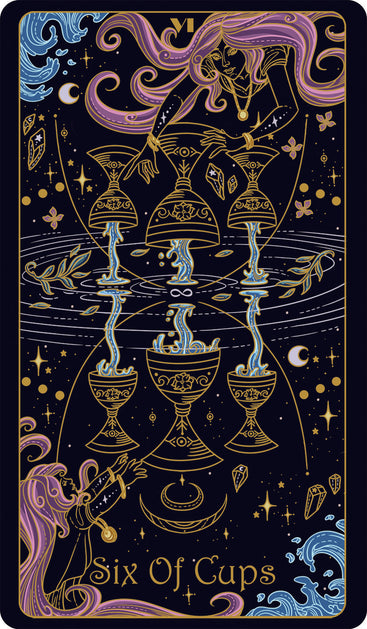 Tridevia Tarot Deck is designed with
156 beautifully crafted positive affirmations in our guidebook
, uniquely aligned to both upright and reversed meanings of each card, to not only guide your readings but also help you manifest your dreams and awaken the divine Goddess within you.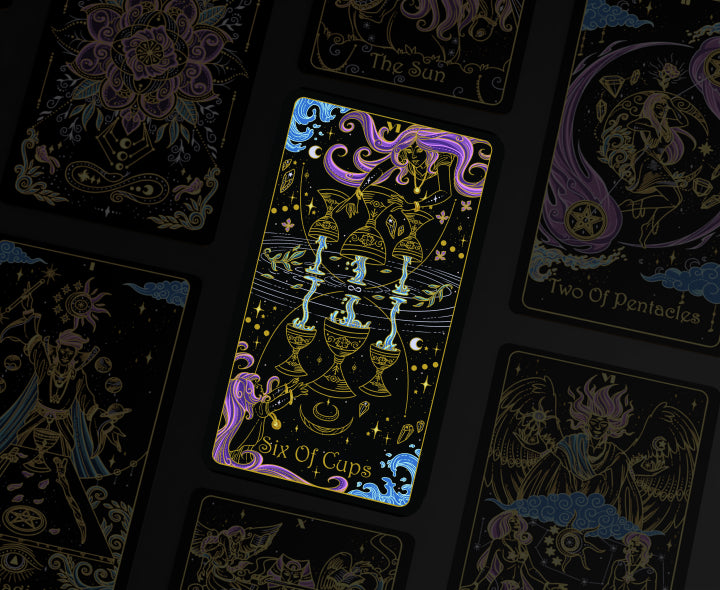 Upright Six of Cups Meaning
You're feeling nostalgic and sentimental towards the past. Someone you used to have a connection with before might enter your life again which will bring you joy. Nurture the happy memories you have but remember to live in the present moment. Try looking at the world through the eyes of a child — expressing innocence and curiosity.
Affirmation
I am in touch with my inner child and cherish all of my beautiful memories.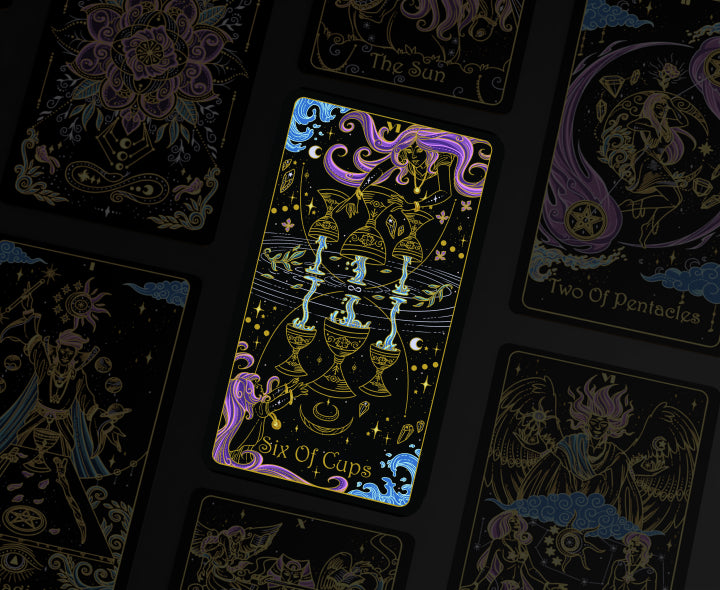 Reversed Six of Cups Meaning
Remembering the past is not necessarily bad, but being stuck in it, is. There are wonderful things ahead of you, but you need to let go of old feelings and patterns. In order to do that, you should stop romanticizing the past and start living now. Each period of life offers you its own magical moments, so don't be afraid to start something new right now.
Affirmation
I believe that what life has in store for me is beautiful and magical and I'm excited for this moment right now.