Nine of Cups Tarot Card Meanings
Nine of Cups Keywords
Nine of Cups Description
Nine cups rotate in orbit like planets in the universe. They are moving into a sac symbolizing that they won't get out of orbit, meaning that any effort will not betray the results.
The sac is also a form of the woman's readiness to fulfill  her  feelings  and desires with all of these rewards.
NOTE: The Tarot card meaning description is based on the Rider Waite cards.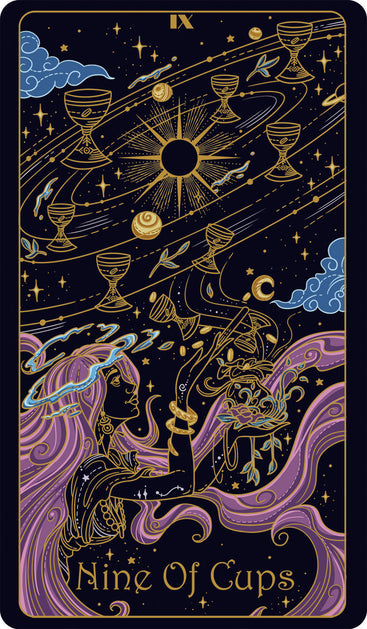 Tridevia Tarot Deck is designed with
156 beautifully crafted positive affirmations in our guidebook
, uniquely aligned to both upright and reversed meanings of each card, to not only guide your readings but also help you manifest your dreams and awaken the divine Goddess within you.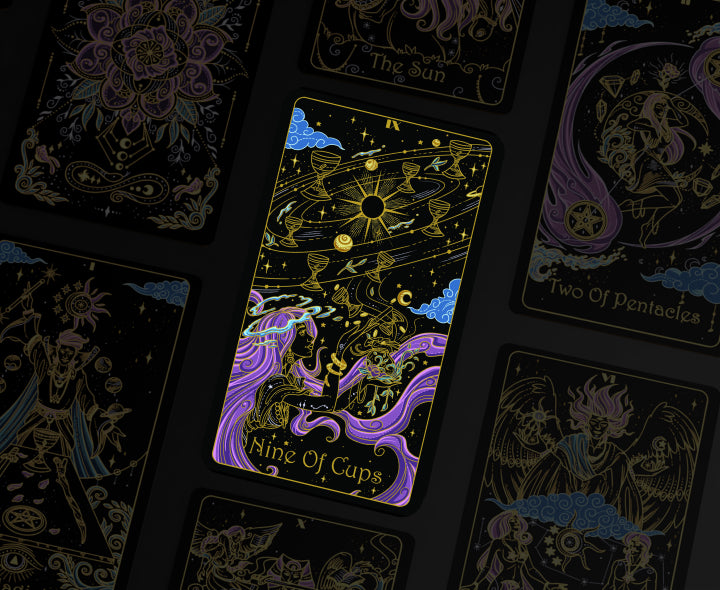 Upright Nine of Cups Meaning
Abundance is present in all aspects of your life — material goods, health and relationships. Something you wished for will finally come true. You're feeling optimistic and proud of achieving success. Share your good vibes with others, as this feeling is here to last! Be grateful for all the blessings in your life and be at peace.
Affirmation
I am aware that happiness is multiplied when it's shared so I radiate positivity all around.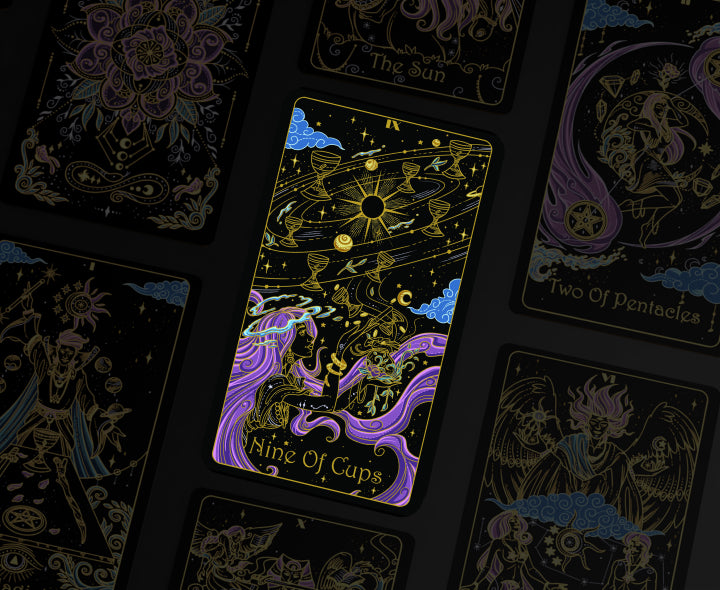 Reversed Nine of Cups Meaning
Although you should feel proud of yourself as there are many reasons for it, be careful that it doesn't turn into arrogance and selfishness. Abundance multiplies when it's shared with others. Material goods are just one segment of success and keep in mind that vanity is a flaw. Don't cling to things too much because then you might lose them.
Affirmation
I cherish my inner abundance as well as material wealth and prosperity.