Six of Wands Tarot Card Meanings
Six of Wands Keywords
Six of Wands Description
Four sticks or wands form a tic-tac-toe game, which is won by the laurel wreath victory symbol in all three boxes.
Two crossed sticks at the bottom are symbols of protection and the strict guarding of the highest self-esteem, depicted with  a  king's  crown.
Two hands offer diamonds as a form of greatness.
NOTE: The Tarot card meaning description is based on the Rider Waite cards.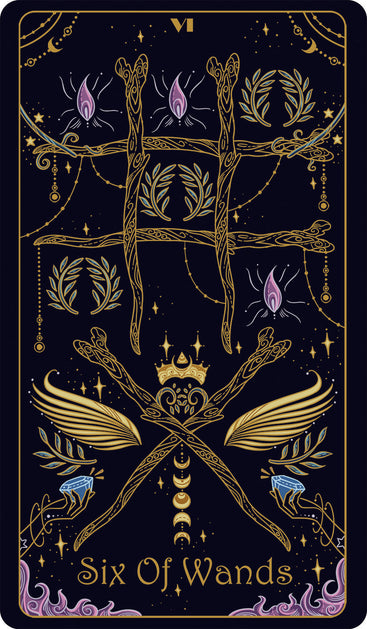 Tridevia Tarot Deck is designed with
156 beautifully crafted positive affirmations in our guidebook
, uniquely aligned to both upright and reversed meanings of each card, to not only guide your readings but also help you manifest your dreams and awaken the divine Goddess within you.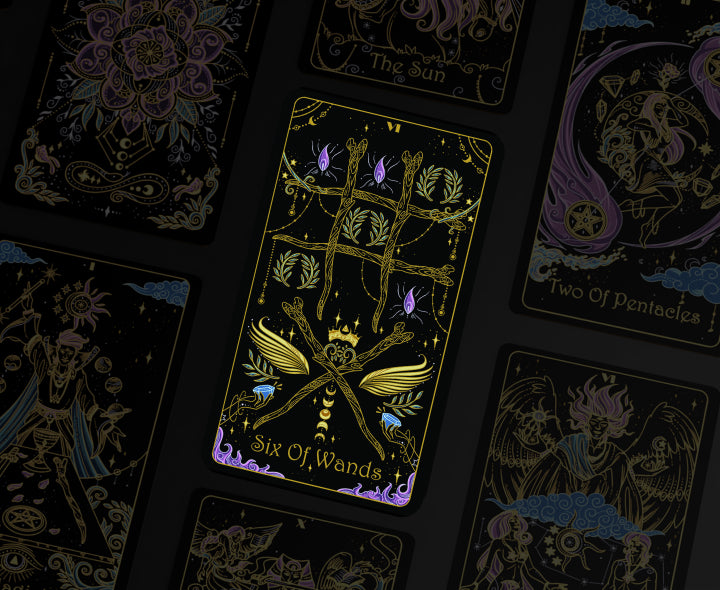 Upright Six of Wands Meaning
You reached an important milestone, you feel accomplished and you receive recognition for your work. Feel proud of yourself and believe in who you are and your accomplishments so far. You have a winner's mindset and confidence that radiates and people notice it. Enjoy this period, keep your head high, have faith and even more victories are coming your way!
Affirmation
I am worthy of admiration and I know my value.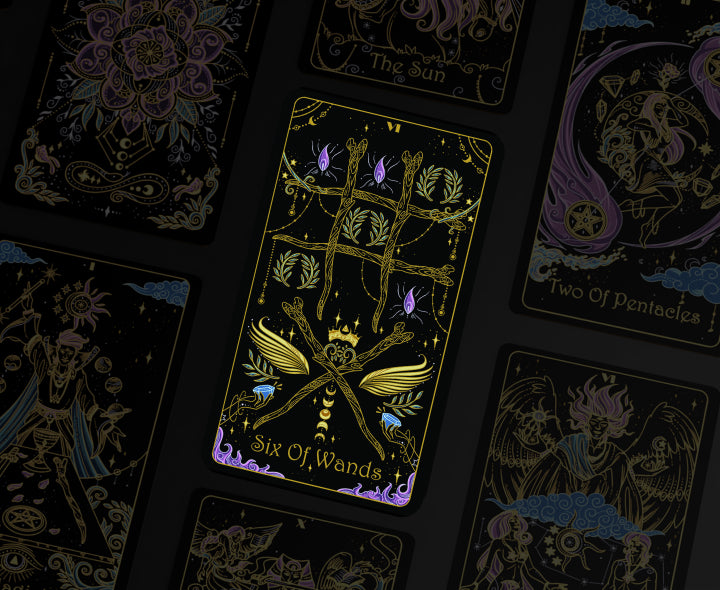 Reversed Six of Wands Meaning
Define your own vision of success and stop comparing yourself to others. You don't need to prove yourself to anyone and your accomplishments are something that you might want to keep private and that is completely fine. If you feel like you are not validated enough, consider reflecting on your Ego. Remember that how you perceive yourself and how you feel inside is what's most important.
Affirmation
I am self aware and in touch with my Ego.